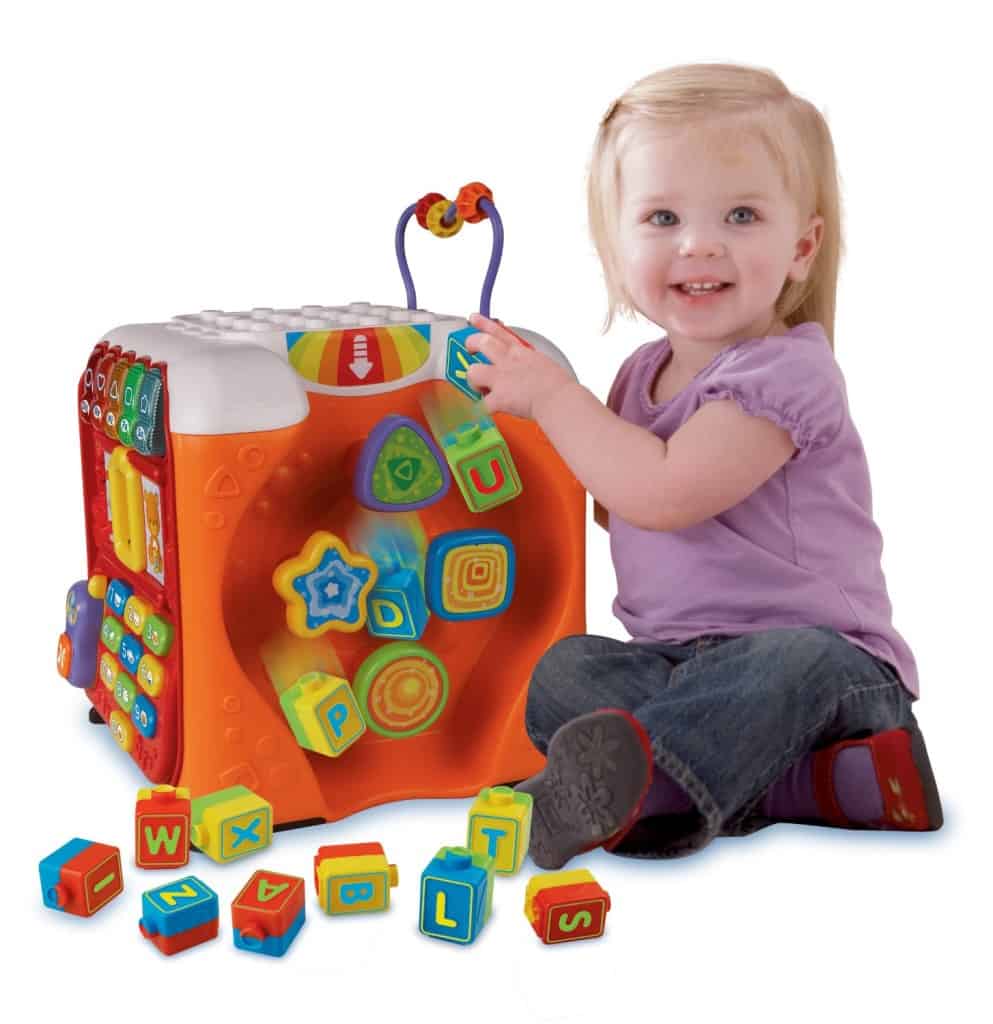 The best baby toys that I have seen on the market today are the educational, fun toys. Babies are the best learners because they are interested in everything around them. If you get the educational toys for your baby, he or she will not only be entertained and smiling like a baby should, but they will begin to start learning color, numbers and animals. Along with these toys, if you can find toys that will help them move around like baby scooters or walkers, it will allow them to learn how to begin walking.
Teethers
Teethers are also good toys for babies. As they start to grow their teeth, babies can find the new teeth very irritating and sometimes painful. Teething rings are a good way for babies to entertain themselves while avoiding the annoying itch on their gums.
Baby books
Baby books are great ways to teach your baby new things and show them what you are talking about. When you point out a cat in one of their new baby books, they will associate the word to the object. Babies will know what is being talked about even before they know how to talk themselves. Television shows or short movies that are geared toward your baby's age group will also help with this.
Play mats
Play mats that allow the baby to lay or sit down in one area are entertaining for them as well. While they feel the freedom of being outside of the crib or play pen, the will be entertained enough to stay in one place. Engaging in games with your child is the best way your child will learn and more importantly want to learn and play.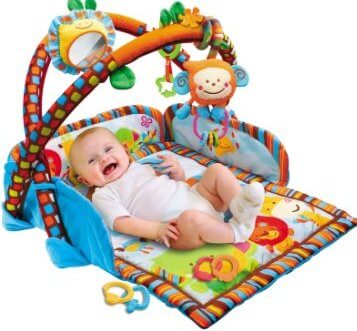 While out and about there are plenty of toys that can easily be attached to a car seat or stroller. These toys are available to the baby when he or she is ready for them and if not, they are safely secured to avoid them being lost.
Toys that make noise with squeaks or rattles are great for gaining the baby's attention and keeping it. A lot of babies also think that these sounds are funny and will begin to laugh just because of the noise. Interactive toys engage the baby and keep them occupied longer than toys without sounds.
The top toys rated by moms for 2015 have some of these examples. The top toys include:
Teethers
Munchkin Mozart Magic Cube
3 in 1 Bounce, Stride and Ride Elephant by Fisher Price
Combi Go and Grow Walker
There are also various toys that play song and lullabies. These toys also teach your baby animal names, numbers and food. These types of toys are very informational for you baby; they don't even know that they are learning!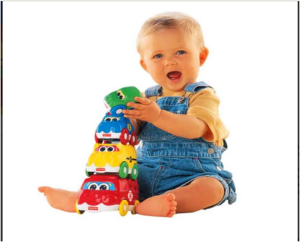 All these types of toys are exceptional for the growth of your baby and that also provide the educational aspect of the world around them. Playing with your baby and engaging them in the games that are played. Playing the games with your baby and keeping them engaged will bring you closer baby and allow them to get as much information as they can.
Before giving your baby any toy, be sure that there are no small parts that could potentially break of and cause your baby to choke. Your baby does not know any better and everything that your baby touches or holds on to will find its way to their mouth. Allow your baby to play but be mindful of what the toy has and determine if it could harm your baby in any way.